Welcome to New Zealand Aviation Aotearoa Ltd
Kia Ora
New Zealand Aviation Aotearoa is based in the Bay of Islands and Ardmore Airport, Papakura
At NZAA we have a vision of exceptional graduates well able to work in roles relevant to the content and level of their study, and a focus on the destination of our graduates.
NZAA is a high quality educational institution that understands the reality of flight training and provides the necessary tools and high standards that you expect in the Aviation Industry.
​
Well being
Safety, pastoral care, and support of all students.
Integrity
Educational clarity and integrity.
Excellence
We are excellent at what we do.
Sustainability
Our Mission.
A stimulating academic environment where students can achieve internationally recognized qualifications that may lead directly to relevant employment and the achievement of personal goals.
Become a Pilot
Educational outcomes will be agreed by NZAA through communication and consultation with all parties, including the student, prior to application and/or enrolment. NZAA will meet their responsibility to ensure prospective students have a full and realistic picture of what it will be like to live and study in New Zealand, and at the institute.
NZAA goals are explicitly linked to their Academic Plan and designed to facilitate the educational and pastoral care needs of their students. This includes the provision of facilities, resources and finance, the formation of positive working relationships and clear, open, and honest communication.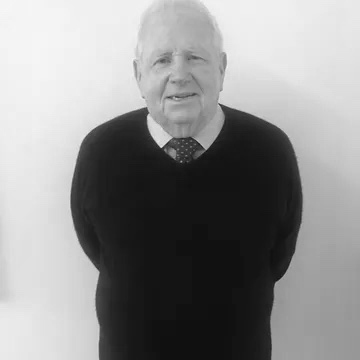 Murray Pope
B-Category Flight Instructor
Murray Pope comes with a wealth of experience from a long flying career with over 20,000 flying hours. Murray has owned his own airline and worked as General Manager of several airlines, both domestic and international. Murray holds an A Category instructor rating and an Airline Examiner Rating. He has also been instrumental in looking after students whilst on campus or in their lodgings.
Hamish Starr
B-Category Flight Instructor
Hamish Starr is a B-Category flight instructor, Helicopter Pilot & Chief Flying Instructor with 450 hours flying time. He was the Senior Base Pilot and safety Champion for the Westpac Rescue Helicopter in Australia. Hamish has vast experience in the day to day operations of a flight school, providing flight instruction and theory training, developing training plans for students and supervising and mentoring junior flight instructors/pilots. He is based is the Bay of Islands. Hamish has fixed wing & rotary experience.
Murray Maskelly
B-Category Flight Instructor
Murray Miskelly is a B-Category Flight Instructor, with over 1400 flying hours and has worked both in a corporate business environment and as a sole operator. Murray's purpose for instructing is to instil a love of aviation into the next generation of pilots. Murray is also a volunteer pilot for Coastguard Air Patrol in Kerikeri where he enjoys going the extra distance to provide a service.
Management
Matua Clendon – Chairman
Matutaera Clendon is the Kaumatua of Te Hapu o Ngati Kuta and has been the Chairman of Te Rawhiti 3B2 Ahu Whenua Trust for the past forty-five years – ongoing. He is a proprietor of Nga Whare Akonga Charitable Trust who erected and opened the Kura Akonga o Manurewa and Te Ngaru Pre-school in 1996. He is also a proprietor of Manaaki Whanau Puna Reo Childcare.
He is the President of the Maori Malay Polynesian Society and Vice President of the World Melayu Polynesia Organisation both set up to foster ancestral relationships and trade. Matua has been made an Order of New Zealand Merit for services to Māori.
Robert Willoughby – CEO
Robert currently holds a role as a Community Adviser. He has assisted NZAA in establishing their base at Kerikeri Airport. His professional background in Operational Marketing with Coca-Cola Amatil and holds several trusteeships with community organisations throughout Northland.
Bronwyn Te Karu – Academic Manager
Bronwyn has spent many years in the aviation and travel arena. She has a wealth of knowledge in the education sector with specific emphasis on writing unit standards for TEC and report writing for NZQA through well – known entities.
Extremely passionate in education and training pilots, cabin crew and general aviation, Bronwyn has a solid knowledge base in Aviation, and has also completed unit standards related to adult teaching and learning. Bronwyn has strong leadership roles in Pastoral Care of International Students, Studylink VOS Reporting, Studylink Applications, First Aid Training, NZ Immigration compliance and TEC pre – requisites.
Wendy Randall – Finance
After studying accountancy, Wendy worked in Australia and the Pacific before joining the travel industry. Her first roles were with the airlines (including in the 1978 Air NZ team managing the World Rowing Championships) before moving to manage and later own a travel agency. She returned home to set up Travelog, an accounting system she helped develop which is used in many companies in New Zealand and Australia.
Briar Te Karu Ingram – Student Services Manager
Briar has a wealth knowledge with the NZ Public Trust and Pastoral Care with all Accommodation. Briar is the day-to-day contact for any students and assists with a range of matters.